The Connected
Cloud
As businesses advance on their digital transformation journeys, combined with hybrid home working, their IT and Communications environment is becoming increasingly complex. Applications can often be a mix of on premise, in a data centre, in public cloud and on SaaS platforms, making a complicated security and access environment that needs to be simplified for end users.
Connecting your end users, wherever they are, to their business critical applications, wherever they are hosted, we call the Connected Cloud. At FluidOne, our vision is to become the best quality Connected Cloud Solutions provider to UK businesses.
Multiple
User Locations
Home Workers
Office
Mobile / Remote
Flexible Space
The Connected Cloud
Cyber Security
Unified Communications

Contact Centre

IT & Cloud Managed Services

Mobile & IoT
SD-WAN & Connectivity
Multiple
App Locations
Public Cloud
SaaS
Data Centre
On Premise
Without Connectivity There Is No Cloud
Our Connected Cloud Solutions
Built upon the foundation of the most connected network in the UK, Platform One, comprising more than 30 carriers across MPLS, ethernet, DSL, FTTP, SD-WAN, SASE, Mobile and IoT, FluidOne is number one for multi-site and quality.
FluidOne combines its award-winning connectivity with services covering Cyber Security, IT & Cloud Managed Services, Mobile & IoT, UCaaS and CCaaS to deliver a fully integrated connected cloud service from end user to application, wherever they may be.
SD-WAN & Connectivity
FluidOne is an expert in the right SD-WAN solutions to fit your business, partnering with best of breed SD-WAN vendors and combining it with the best choice of connectivity in the market via our award winning software defined network, Platform One.
SASE (Secure Access Service Edge)
FluidOne have partnered with global SASE leader, Zscaler, to bring SASE services to customers who either have the majority of their applications in the public cloud or are SaaS-based.
IT & Cloud Managed Services
We work with your IT Team to solve their key challenges, so that they get noticed for the right reasons.
With an ISO 20000 for IT Service Management, we complement your in house IT team to reduce your expenditure and deliver the best possible service to your end users.
Cyber Security
We don't believe in marking our own homework and so we have invested in a market-leading cyber security company. Our dedicated Cyber Security sister company, Cyber Security Associates (CSA), is led by the best cyber specialists in the market.
This separation, with its own leadership, allows CSA to be arm's length from our IT managed services and ensures an independent review of anything we provide.
Unified Communications & Contact Centre
Specialists in 8x8, Mitel and Teams, we combine market leading solutions for UC (Unified Communications) and CC (Contact Centre) with our award-winning connectivity, to provide unrivalled quality of service.
Mobile & IoT
From mobile fleet managed services to rapid site connectivity and IoT, with over 15 years of experience in mobile services, we have the mobile solution for you.
Our vision is to become the best quality provider of Connected Cloud Solutions to UK businesses.
We consult to help customers and partners digitally transform their IT and communications, enabling them to be agile and focus on their core business.
We focus on delivering a fantastic customer experience, creating multi-cloud, multi-connected environments that are secure and simple, from end user to application.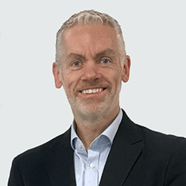 "We have seen the pandemic accelerate the move to the cloud for applications along with creating a need to evolve networks and especially their security, since users and applications no longer sit inside the traditional perimeter defences of the IT network. This makes the management from end user to application, wherever they are, much more complex for IT teams to manage effectively as it's typically a hybrid environment using multiple vendors and technologies that the covid drive to home working has accelerated the complexity of. FluidOne is here to support in-house teams with these services to ensure end users are able to connect to any application securely and simply!"
RUSSELL HORTON, CEO
Fluid
One


Net Promoter Score

Our vision is to be the best quality Connected Cloud Solutions Provider to UK businesses, and at the heart of this vision sits customer experience.

We are proud to hold the highest Net Promoter Score (NPS) in UK telecoms with a score of 86 for September 2023 against an industry average of 35. It is a testament to our commitment to improve and drive customer excellence which we put at the heart of all that we do.
Companies that rely on Fluid
One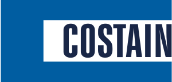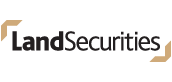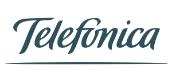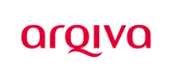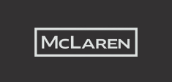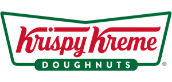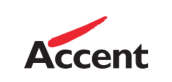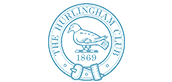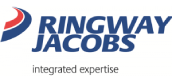 FluidOne have been an important partner in the creation, growth and development of O2's Wi-Fi network. The expertise of their engineers helped O2's team find innovative solutions to the wide range of problems encountered when developing a country-wide free Wi-Fi network.
FluidOne have helped us to expand our reach and competitiveness in a professional and efficient manner, and are friendly to work with.
What really confirmed my decision to select FluidOne is the level of technical expertise in the field of Internet connectivity it has, as well as the vital provision of a useable API.

Queen's Award for Innovation

Best Companies to Work For 2023

Technology's Top 25 Best Companies Q2 2023

The UK's Top 50 Best Large Companies Q2 2023

CEO Global Award 2023

Gold Microsoft Partner
9001 Quality Management - Certificate Number 12245
27001 Information Security Management - Certificate Number 12245
22301 Business Continuity Management - Certificate Number 12245
14001 Environmental Management - Certificate Number 12245
20000 Service Management - Certificate Number 12245
27701 Privacy Information Management - Certificate Number 12245
Can we help you on your
connected cloud journey?
Our expert team is always on hand to help your
business find solutions to help it excel.