Meet the Fluid
One Team
Led by CEO, Russell Horton, FluidOne's Leadership Team is composed of some of the best talents in the industry. Together they combine their knowledge of the business, customers, products, the external experience of scale, acquisitions and organic sales growth to drive FluidOne towards its vision to become the best quality Connected Cloud Solutions provider to UK businesses.
Since he joined in April 2018, Russell has applied his unique skills and 30 years of experience in Telecoms and IT to lead FluidOne into its next stage of growth and development. Russell has executive responsibility for the business and its management Board, strategy and future. With Russell at the helm, FluidOne has transformed into an innovative, award-winning Connected Cloud Solutions provider that boasts strong customer service, market-leading systems and platforms.

As CEO, Russell continues to drive the company towards his vision of becoming the best quality Connected Cloud Solutions provider to UK businesses. The first major step on this journey was leading a Management Buyout backed by Livingbridge in February 2019. With backing from Livingbridge, Russell has led a series of strategic acquisitions, bringing skills and services in Cyber Security, IT Cloud Transformation, IT Managed Services, Unified Communications and Contact Centre transforming the business over the past 4 years into a full provider of Connected Cloud Solutions.

Improving the customer experience has always been a priority for Russell, who continues to lead a range of customer-centric service improvements that result in FluidOne's consistently high Net Promoter Score - 86 for September 2023. This world class level of service is delivered by our engaged and skilled team of staff, who rated us in the top 50 UK best companies to work for in 2023.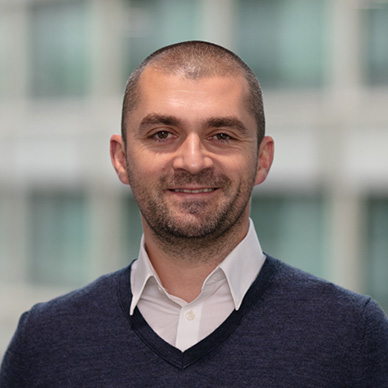 One of the founders of FluidOne, Chris has been instrumental to FluidOne's dramatic expansion. Starting the company with his school friend Piers Daniel in 2006, Chris helped develop the business and direct the roll-out of its new cutting-edge network.

Chris led the design and build of Platform One, where our products and services sit, which holds the Queen's Award for Enterprise: Innovation. Chris is responsible for the strategy and direction of our core network, R&D, software, products, supplier relationships, commercial contracts and IT systems. With strong relationships with many of FluidOne's long-standing customers and partners, alongside in-depth knowledge and expertise of the connectivity market, Chris has become a key trusted advisor.

Chris lives on the outskirts of London with his wife and three children and often braves the 14-mile cycle into work. Living close to Twickenham stadium, he enjoys catching a good game of rugby whenever possible.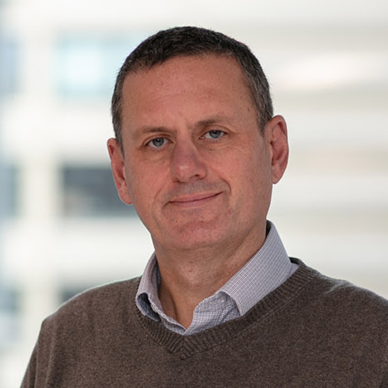 Roy leads FluidOne's finance organisation, focusing on providing the group with a platform to enable its growth plans and taking a leading role in FluidOne's buy-and-build acquisition strategy.

Roy has a proven track record in fast-moving, commercial CFO roles within private equity-funded businesses across several sectors. He has specialised in originating and executing corporate transactions, focusing on delivering shareholder value through effective post-acquisition integrations.

A fellow of the Institute of Chartered Accountants in England & Wales, Roy's earlier career roles include M&A Director at a FTSE 100 company and over 10 years within the corporate finance advisory arm of a 'Big 4' accountancy and advisory firm. During this time, Roy was involved in a wide range of corporate finance transactions, with transaction sizes ranging from under £1m up to £5bn.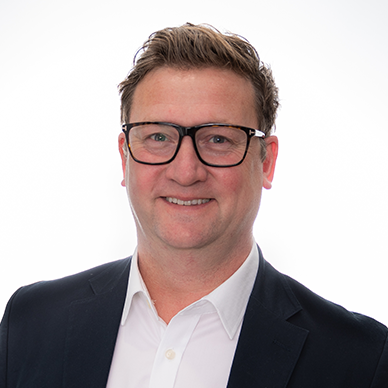 Joining FluidOne in April 2023, Simon brings with him 23 years of experience within the industry. An experienced sales leader, Simon has extensive experience in building, shaping and leading sales teams to consistently deliver over and above targets in competitive markets, cross-selling into existing customers and bringing on board net new customers. Prior to joining the team Simon was Group Sales and Marketing Director at Maintel, and prior to that at Azzurri Communications.

A transformational leader, Simon has integrated and restructured sales teams post acquisition to ensure right sized, focussed functions, with clarity on expectations and enhanced processes. Simon is a firm believer in spending time understanding our customers challenges, and working hard to ensure the solutions proposed meet their challenges and business objectives.

Outside of work, a former 'keen' sportsman (now more of a spectator) with a particular interest in rugby, football and golf & still practicing the rapidly dwindling skill of mixing on vinyl.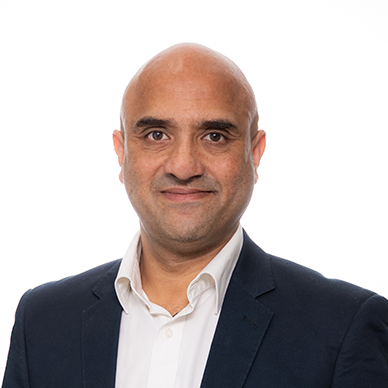 Hemant Patel
Group Commercial Director
Hemant is a qualified accountant with many years of experience within the Telecoms industry. Working across several dynamic functions within finance, previous companies Hemant worked for include Cable & Wireless, Vodafone, Azzurri and Maintel, before he found his role at FluidOne.

Working alongside CFO, Roy Hastings, Hemant is an integral part of the finance team, applying his experience and expert knowledge to drive forward the vision for FluidOne and company goals. He has a track record for delivering transformational programmes across organisations to identify commercial improvement and deliver strong financial control.

Hemant is married with two children and is such an enthusiastic DIYer that he would have been a carpenter in another life.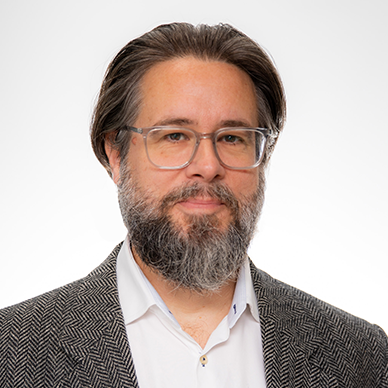 James Storey
Service and Billing Director
James has worked with CEO Russell Horton at a number of companies over a period of more than twenty years. James joined FluidOne after being headhunted by Russell himself.

Bringing his wealth of experience to FluidOne, James is responsible for all aspects of Customer Service and Billing. His core role is to ensure that the customer experience is at the heart of FluidOne's planning and decision making. James makes sure FluidOne's service, customer delivery and provisioning remain of the highest quality and continue to lead the market. With a proven track record of improving NPS, James has been instrumental in integrating billing and operations for more than 15 acquisitions over as many years in high growth environments. His responsibilities have covered the full range of IT, Unified Communications, Connectivity and Mobile products.

James lives in on the south coast with his partner and their dog and spends most of his spare time walking around the countryside with said dog and treasure hunting in local charity shops. He would love to spend more time than he does making music as well as other artistic projects.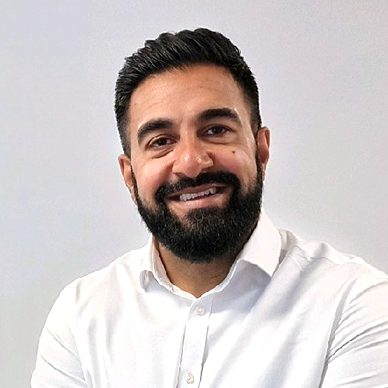 Ash Morarji
Commercial Director - Mobile
Ash has a proven track record with 18 years of Telecoms industry experience and is responsible for products, sales, service and innovation for Mobile solutions at FluidOne. Previously at One Point, Ash joined FluidOne following Fluidata's acquisition of One Point in 2016. He has since enjoyed great success cross-selling services into the wider customer base, specialising in Mobile solutions.

In his role, Ash plays a key part in leading teams, winning new clients, cross-selling value-add-services and building long-term relationships with clients and suppliers. He is also responsible for developing the IoT product roadmap and strategy, leading innovation and combining IoT with our Platform One network to bring combined solutions to market.

Ash enjoys spending time with his wife and two sons, playing football or visiting any farm or zoo within reach. A keen foodie and former MasterChef contestant, Ash loves to cook, eat out and is partial to a little wine tasting.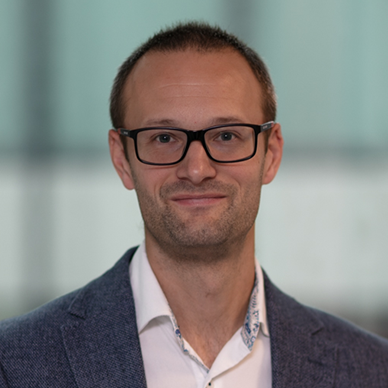 Dan Fisher
Technical Director
Responsible for the day-to-day running of the network, Dan also works on developing new products and services for customers. Dan heads up the Network Operations team, which is involved in designing customer infrastructure solutions and ensuring the best utilisation of available products and services for customers.

Dan has a BSc in Computer Science from the University of Bath and joined FluidOne during a rapid growth phase in 2007, which allowed him to become an integral part of FluidOne's success. He has been heavily involved in many parts of the business, including the roll-out and management of the existing core networks, as well as the design and implementation of several upgrades and enhancements.

Dan is married and lives in London. He supports Arsenal Football Club and, in his spare time, also plays football. Dan also likes to do the occasional ultramarathon!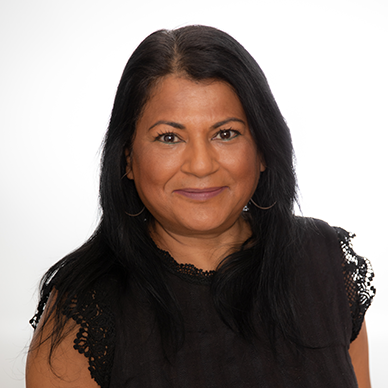 Sheena Dholakia
Head of People
Sheena is a seasoned HR and training professional with an impressive 25-year track record in HR and people management. Sheena's leadership extends to leading various change management initiatives, from TUPEs and restructures to successful site setups.At FluidOne, Sheena takes the helm in championing engagement, reward, recognition, and staff well-being across the Group—a commitment that has earned FluidOne a coveted spot among the top best companies to work for in the country.

Sheena has also designed and delivered several leadership training programmes to ensure People Managers are equipped with the tools to manage high performing teams within a highly engaged and happy working environment. Having previously worked in operational and HR environments for both SME's and large global organisations, at FluidOne, Sheena is responsible for the entire employee life cycle.

Sheena is also a qualified Reiki Master, enjoys cooking foods from across the globe and entertaining (especially Karaoke) in her spare time.