IT & Cloud Managed Services From FluidOne
At FluidOne, our IT & Cloud Managed Services team has over 30 years of experience delivering managed services to support your critical IT infrastructure. We understand the challenges that businesses currently face and work in conjunction with your in-house IT team to deliver maximum flexibility and provide the support that you need to ensure that your end users can connect to business critical applications, safely, securely and simply, no matter where they are. We also consult to provide the additional support you need to deliver the best experience to your customers and remain ahead of your competition.
Our experienced support desk, of circa 30 IT certified people, provides onsite and remote technical support, which forms part of our end user IT support packages. Our dedicated engineers are ready to assist with any IT queries that present themselves, within business hours and on a 24/7 proactive monitoring basis.
Multiple
User Locations
Home Workers
Office
Mobile / Remote
Flexible Space
The Connected Cloud
Cyber Security
Unified Communications

Contact Centre

IT & Cloud Managed Services

Mobile & IoT
SD-WAN & Connectivity
Multiple
App Locations
Public Cloud
SaaS
Data Centre
On Premise
Explore our IT & Cloud Managed Services
Why Fluid
One
FluidOne's managed IT services are designed to simplify your business operations, reduce your costs and give your customers confidence. Here are just a few of the benefits of switching to FluidOne…
A Simple Process
Whether you are set up on a legacy, public cloud or hybrid system, we simplify the management and analysis of your IT network, freeing up your internal team to focus on the things that really matter to your business. Plus, we can also lighten the load for your technical, legal and financial teams by removing the burden of managing multiple contracts and SLA's.
Actionable Insights
We can provide real, actionable business Insights, identifying any redundant or under-utilised technologies to ensure you're never paying for more than you need. Our monitoring and diagnostics tools can also provide an overall view of your IT estate, applications and technology (including UC), all through a single point of contact on our award-winning team.
A Scalable Model
We can provide a completely scalable OPEX service model, allowing you to scale the service to suit your business needs. We'll also help you to optimise your current investments and onboard new technologies that align with your business requirements, ensuring your organisation is armed with all the solutions it needs to thrive (and none that it doesn't!)
Unparalleled Customer Service
Our award-winning IT support team can provide support for a wide array of IT functions, from solution implementation to hardware support and strategic consultation, helping you to keep your communications up and running effectively at all times.
Number One
Network
With over 30 carriers and suppliers delivered by our Queen's award-winning network, Platform One, we have the most connected network in the UK.
Your Trusted
Advisor
With solutions across IT & Cloud Managed Services, UCaaS & CCaaS, Cyber Security and Mobile & IoT, all underpinned by the best network, FluidOne can give the best advice to meet your specific requirements.
Top For Customer
Satisfaction
Our Net Promoter Score (NPS) of 86 for September 2023 is the highest in UK telecoms. The voice of the customer is at the heart of our business.
Number One
For Quality
Our solutions are built on our award-winning software defined network, Platform One, that boasts 100% core network uptime and we combine this with best of breed services to ensure resilience for your business. Performance-Driven Hosting for DCL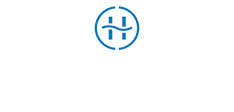 Hybrid Hosting Offers Plain Sailing for Harding Retail FluidOne's award winning solution centralised 9 ICT platforms in just 3 months for Ringway Jacobs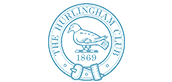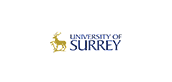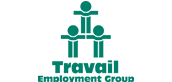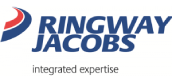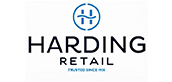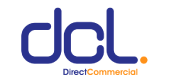 FluidOne offers reliable products that deliver the best performance. It is a premium service, and it means we can provide our clients with a consistently strong and efficient service.
Can We Help You On Your
Connected Cloud Journey?
Our expert team is always on hand to help your
business find solutions to help it excel.