Wide-Area-Network (WAN)
We use our national network, "Platform One", to offer a range of WAN connectivity that no other UK provider can match. We partner this with market-leading hardware and our support services that have a net promoter score of over 70. This means you get the best wide area network services in the UK.
MPLS & VPLS
MPLS & VPLS from FluidOne offers a secure wide area network solution, delivering business-critical services across the UK. This is underpinned by our national network "Platform One" which offers unparalleled choice and reach for your network.
We use MPLS and VPLS technology to deploy a wide area network that you can rely on. We provide market-leading hardware to all sites, and use over 30 different UK carriers to offer best-in-breed connectivity. All these services are brought back to our core network, where we can provide industry-leading security alongside quality of service. This ensures your traffic and applications perform 24/7.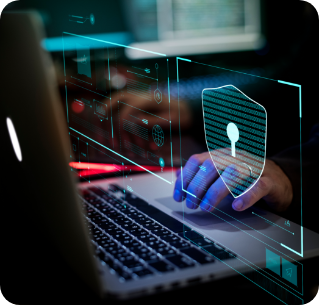 Firewall
Firewalls from FluidOne deliver a secure, fully managed and hassle-free security solution for your business, giving you complete peace of mind.
Security has to be at the heart of every UK business. With threats and attacks becoming more complex, you need expert-led management for the security of your network. Our market-leading Firewall service aims to seamlessly protect your network and users whilst keeping you connected to vital business applications. We work with you to understand your business, building a custom solution that will protect you, your data and your business from attack.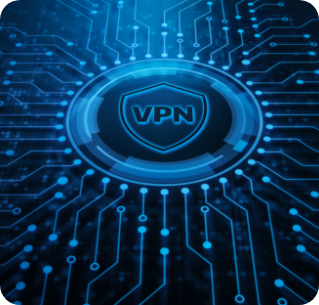 Business IP VPN
FluidOne's IP VPNs (Virtual Private Networks) allow people, systems, and things, anywhere in the world, to communicate with each other securely using a single internet protocol address (IP).
VPNs securely connect geographically separated offices, creating one interconnected network. They can be either remote-access (connecting a computer to a network) or site-to-site (connecting two similar networks). FluidOne designs scalable VPN networks, with the security configurable at each site down to individual protocols and ports, along with secure VPN dial-in access for remote and home workers.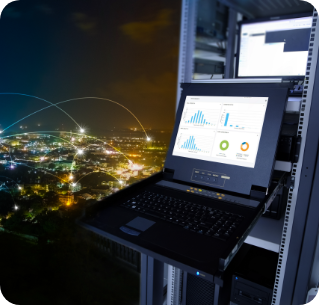 Secure SD-WAN
Real-time threat intelligence from network to branch to cloud. Your business protected against advanced threats, malicious websites and hacking. Get the best from FluidOne.
FluidOne integrate private and internet access services, best-of-breed SD-WAN capabilities and next-generation security features to provide a truly "secure Hybrid SD-WAN". This solution intelligently manages your network and security to provide the highest level of performance for your business.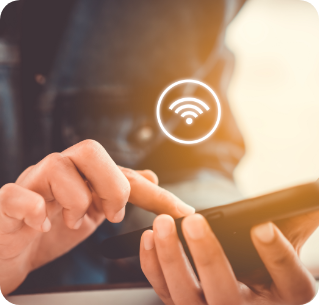 Wi-Fi & Lan Solutions
We know the network doesn't end at the router - and having a single provider for your connectivity, LAN and Wi-Fi services brings real benefit. It's with this in mind that we have created our managed LAN and Wi-Fi services, giving you a single solution for WAN and LAN.
We offer a fully managed LAN and Wi-Fi solution, with survey solutions, design and installation all available. Once installed, we can manage and monitor your LAN and Wi-Fi to ensure optimal performance.
Dark Fibre Solutions
Dark Fibre from FluidOne uses unlit fibres to offer high-capacity connectivity services to UK business. This means true security and bandwidth flexibility, with speeds up to 100Gbps available in some areas.
Dark Fibre from FluidOne uses unlit fibres to offer private, dedicated and infinitely scalable connectivity to UK business and service providers. This service can be offered as completely dark fibre which you can light yourself, or as managed wavelengths over dedicated dark fibre, with speeds up to 100Gbps available per wavelength.
Want to find out more about our WAN Solutions? Or any of our Connectivity Solutions?
Drop us a line and our team of experts will be in touch.