SASE From FluidOne
FluidOne have partnered with global SASE leader, Zscaler, to bring SASE services to customers who either have the majority of their applications in the public cloud or are SaaS-based. With users moving out of the office and applications moving to SaaS and public cloud, the traditional IT security perimeter firewall needs to evolve and SASE is the answer. The term SASE, was coined by Gartner in October 2021 and it describes the combination of network security functions, with WAN capabilities (i.e., SD-WAN) in order to support the dynamic, secure access needs of businesses. Essentially, this means that SASE is a new package of technologies with the ability to identify sensitive data or malware and decrypt content at line speed with continuous monitoring for further risk and to ensure trust levels are maintained.
Multiple
User Locations
Home Workers
Office
Mobile / Remote
Flexible Space
The Connected Cloud
Cyber Security
Unified Communications

Contact Centre

IT & Cloud Managed Services

Mobile & IoT
Multiple
App Locations
Public Cloud
SaaS
Data Centre
On Premise
Explore Our Other Connected Cloud Solutions

About Zscaler and why they are the perfect vendor partner for our connected cloud solutions toolkit
Helps you transform IT and security
Fast and secure access to cloud resources is the driver for digital transformation. Zscaler helps IT teams move away from network infrastructure to the cloud, securely, using the principles of zero trust.
Modern Workplace Enablement
Zscaler allows employees, partners, customers, and suppliers to access applications from anywhere, on any device, simply and securely — and ensures a great digital experience.
Security Transformation
Zscaler supports businesses on a move from legacy security to zero trust to prevent cyber threats, secure data in SaaS applications and public clouds, and prevent data from being exfiltrated. Partnered with our connected cyber offering from our dedicated cyber security team, we ensure full security across all areas of your IT infrastructure.
Number One
Network
With over 30 carriers and suppliers delivered by our Queen's award-winning network, Platform One, we have the most connected network in the UK.
Your Trusted
Advisor
With solutions across IT & Cloud Managed Services, UCaaS & CCaaS, Cyber Security and Mobile & IoT, all underpinned by the best network, FluidOne can give the best advice to meet your specific requirements.
Top For Customer
Satisfaction
Our Net Promoter Score (NPS) of 86 for September 2023 is the highest in UK telecoms. The voice of the customer is at the heart of our business.
Number One
For Quality
Our solutions are built on our award-winning software defined network, Platform One, that boasts 100% core network uptime and we combine this with best of breed services to ensure resilience for your business.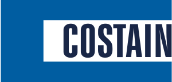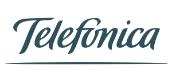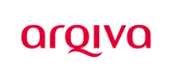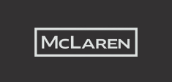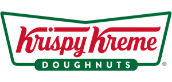 FluidOne offers reliable products that deliver the best performance. It is a premium service, and it means we can provide our clients with a consistently strong and efficient service.
FluidOne have been an important partner in the creation, growth and development of O2's Wi-Fi network. The expertise of their engineers helped O2's team find innovative solutions to the wide range of problems encountered when developing a country-wide free Wi-Fi network.
FluidOne have helped us to expand our reach and competitiveness in a professional and efficient manner, and are friendly to work with.
What really confirmed my decision to select FluidOne is the level of technical expertise in the field of Internet connectivity it has, as well as the vital provision of a useable API.
Can We Help You On Your
Connected Cloud Journey?
Our expert team is always on hand to help your
business find solutions to help it excel.