Unified Communications & Contact Centre Services From FluidOne
We all know how important modern communication tools have become in the last two years, as customers demand instant access to businesses, we are here to help businesses deliver. We have partnered with best of breed vendors to deliver a rich feature set that is easy to use, quick to adopt and focuses on providing a fantastic end customer experience – both for your employees and your customers.
With the huge increase in remote working, communication systems have become more and more disparate across businesses. At FluidOne we can streamline all business communications with reliable and secure, market-leading solutions that bring together internal and external stakeholders on a single platform. All underpinned by our Queen's award-winning, software-defined network, Platform One, our UCaaS & CCaaS solutions are guaranteed to take your solutions to the next level and leave your teams to focus on your core business.
Multiple
User Locations
Home Workers
Office
Mobile / Remote
Flexible Space
The Connected Cloud
Cyber Security
IT & Cloud Managed Services

Mobile & IoT
SD-WAN & Connectivity
Multiple
App Locations
Public Cloud
SaaS
Data Centre
On Premise
Explore our Unified Communications & Contact Centre Services
Benefits Of Our Solutions
Streamline customer contact centres for high-quality customer service
Unified Communications Suite with our number one network, Platform One, for real-time application support
All-in-one collaboration tools to easily integrate and navigate communications across channels
Instant and natural team messaging across desktop and mobile devices with Microsoft Teams integration
Web conferencing tools to make video meetings easy and simple for up to 100 participants in full HD
Unified Communications as a Service to deliver synchronised business communication technologies on one cloud-based platform!
Number One
Network
With over 30 carriers and suppliers delivered by our Queen's award-winning network, Platform One, we have the most connected network in the UK.
Your Trusted
Advisor
With solutions across IT & Cloud Managed Services, UCaaS & CCaaS, Cyber Security and Mobile & IoT, all underpinned by the best network, FluidOne can give the best advice to meet your specific requirements.
Top For Customer
Satisfaction
Our Net Promoter Score (NPS) of 88 for April 2023 is the highest in UK telecoms. The voice of the customer is at the heart of our business.
Number One
For Quality
Our solutions are built on our award-winning software defined network, Platform One, that boasts 100% core network uptime and we combine this with best of breed services to ensure resilience for your business.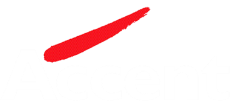 A Bespoke Upgrade combines a new Telephone System with Legacy Call Recording FliuidOne's award winning solution centralised 9 ICT platforms in just 3 months for Ringway Jacobs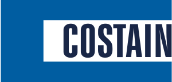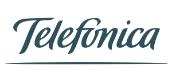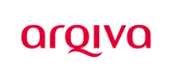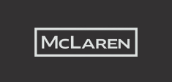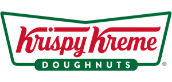 FluidOne offers reliable products that deliver the best performance. It is a premium service, and it means we can provide our clients with a consistently strong and efficient service.
FluidOne have been an important partner in the creation, growth and development of O2's Wi-Fi network. The expertise of their engineers helped O2's team find innovative solutions to the wide range of problems encountered when developing a country-wide free Wi-Fi network.
FluidOne have helped us to expand our reach and competitiveness in a professional and efficient manner, and are friendly to work with.
What really confirmed my decision to select FluidOne is the level of technical expertise in the field of Internet connectivity it has, as well as the vital provision of a useable API.
Can We Help You On Your
Connected Cloud Journey?
Our expert team is always on hand to help your
business find solutions to help it excel.