IT & Cloud Managed Services
Reduce Your IT Expenditure
We work with your IT Team to solve their key challenges so that they get noticed for the right reasons. With an ISO for IT Service Management and over 30 years of experience delivering IT, we complement your in-house IT team to reduce your expenditure and deliver the best possible service to your end users.
Our experienced support desk, of circa 30 IT certified people, provides onsite and remote technical support, which forms part of our end user IT support packages. Our dedicated engineers are ready to assist with any IT queries that present themselves, within business hours and on a 24/7 proactive monitoring basis.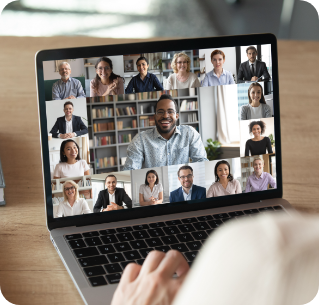 Modern Workplace
Connecting The Modern Workplace
With the workplace evolving at lightning speed, distributed teams and new business models bring complex collaborative and security issues.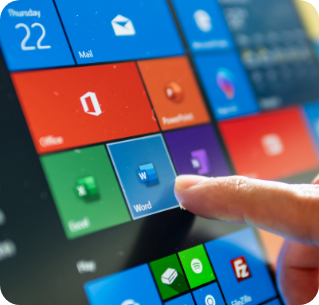 Microsoft Office 365 & Teams
Stay Connected From Any Device, Anywhere
Gain access to all of your favourite applications and business-critical data with Office 365 for business: a handy single solution that houses all of your Microsoft software.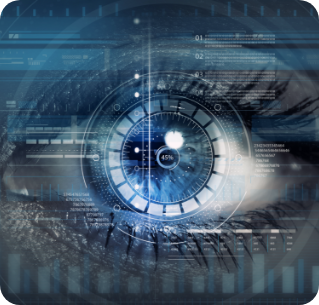 IT Security
Protecting Reputation
In simple terms - IT security is about protecting the availability, privacy & integrity of data. There is an intrinsic link between IT risk & an organisation's reputation.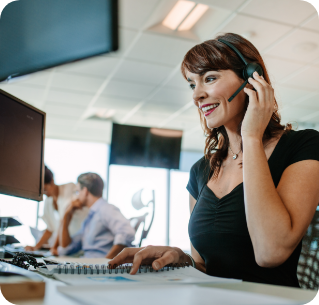 IT Managed Services
When you need to report an incident or log a request, our dedicated Service Desk personnel are your first port of call.
Our Service Desk will handle, log and route all your technical support issues and requests. They will assign an engineer to resolve them within your SLA. We constantly monitor, manage and report on our performance against SLAs to ensure the core of our business is always providing the highest standards of support.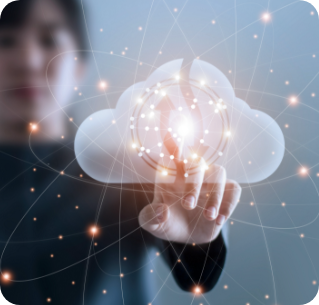 Cloud Hosting
Cloud & hosting to maximise your security & control
Our hosting platform is fully managed and monitored 24/7, to provide the highest levels of risk mitigation. Dedicated and tailored to your individual needs, it's straightforward to increase compute, storage or network resources. Flexible SLA's gives you the option to upgrade, if you require stronger support to cover more critical hosting requirements.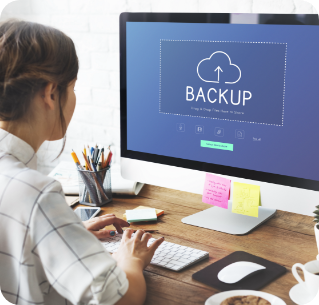 Backup As A Service
Make Your Data Recoverable
Managing your own backups is becoming more difficult & costly with growing data volumes and data loss threats from malware attacks. Outsourcing your backup process to an expert support provider is more cost effective and helps improve data management, security & availability.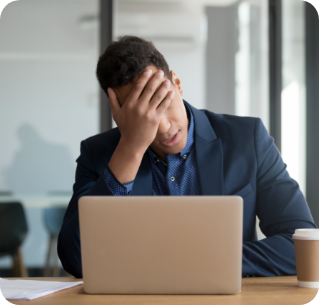 Disaster Recovery
Keep Your Operations Going After A Disaster
Even the shortest downtime is hugely destructive, quickly damaging customer confidence, competitiveness and a business's ability to survive; no matter how long they've been trading.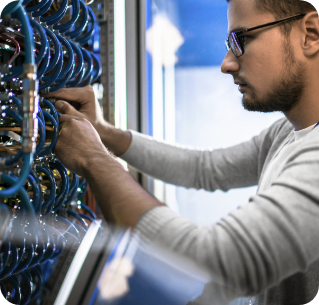 LAN & Wi-Fi
Solutions To Deliver A High Performance IT Network
If your network is not performing or you want to upgrade your LAN or WiFi, you'll need a provider with the right expertise to help you.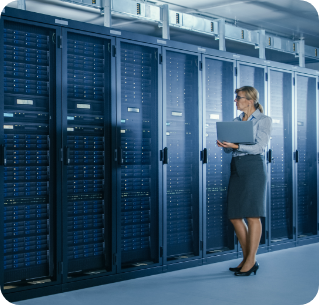 Hosting & Colocation
We partner with some of the UK's leading providers with above standard hosting services, giving you the reassurance that your key assets are being looked after.
Whether you need a dedicated server and secure environment for your data, or a flexible solution which scales with changing demands, FluidOne can tailor a package to suit your exact requirements. We ensure the data centre covers all the power protection, physical security and cooling systems you need for your network solutions.
Why Transform with FluidOne?
Forget about specific vendors. At FluidOne, we are committed to being completely vendor agnostic. Our focus is on finding out what you want to achieve for your business and discovering the right solutions to help you achieve it. Keep moving forward with integrated solutions across the latest and greatest technologies. Our dedication to innovation means you can address the needs of your business today, whilst preparing for the requirements of tomorrow. We empower your users to take control. That means full security and accountability, no matter how your technology changes.