Our vision is to become the best quality provider of Connected Cloud Solutions to UK businesses.
We consult to help customers and partners digitally transform their IT and communications, enabling them to be agile and focus on their core business.
We focus on delivering a fantastic customer experience, creating multi-cloud, multi-connected environments that are secure and simple, from end user to application.
Russell Horton
CEO
With over 25 years experience in IT and Communications, Russell joined FluidOne in April 2018 with a vision to combine our market leading connectivity with over the top services in IT, UC and Cyber to build the best quality provider of connected cloud solutions.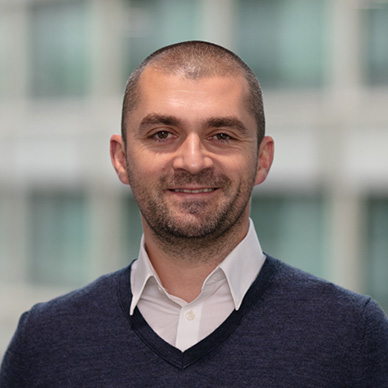 Chris Rogers
CIO
One of the founders of FluidOne, Chris has been instrumental to FluidOne's dramatic expansion. Starting the company with his school friend Piers Daniel in 2006, Chris helped develop the business and direct the roll-out of its new cutting-edge network, Platform One.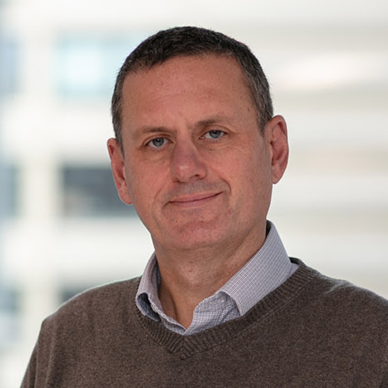 Roy Hastings
CFO
Roy leads FluidOne's finance organisation, focussing on providing the group with a platform to enable its growth plans as well as taking a leading role in FluidOne's buy-and-build acquisition strategy.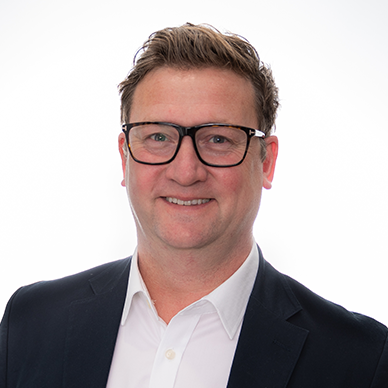 Simon Ward
CRO
Joining FluidOne in April 2023, Simon brings with him 23 years of experience within the industry. An experienced sales leader, Simon has extensive experience in building, shaping and leading sales teams to consistently deliver over and above targets in competitive markets, cross-selling into existing customers and bringing on board net new customers. Prior to joining the team Simon was Group Sales and Marketing Director at Maintel, and prior to that at Azzurri Communications.
What we do
At FluidOne, we are proud to be an award-winning Connected Cloud Solutions provider that's consistently achieving one of the highest Net Promoter Scores (NPS) in the industry (securing 86 for September 2023). Our own national fibre network, Platform One, underlies each of our services and is the most connected network in the UK. This allows us to support the needs of our 2200 customers, including 200 channel resellers, with services covering connectivity, SD-WAN, cyber security, IT managed services, mobile & IoT, UCaaS and CCaaS.
Focusing on the mid-market, we consult with our FluidOne customers to design solutions that complement their in-house IT structures. We know that every customers' needs are unique to them and their business. That's why we design tailored solutions to help customers and partners digitally transform their IT and communications. We combine the services of our specialist partners in cyber security, IT managed services and UC with our unparalleled connectivity to create multi-cloud and multi-connected environments that are secure and safe for them to use. It all comes down to having an inherent understanding of how to take complex hybrid multi-site environments and making them simple, so end-users can access their business applications at any time, no matter where they are.
SD-WAN & Connectivity
FluidOne is an expert in the right SD-WAN solutions to fit your business, partnering with best of breed SD-WAN vendors and combining it with the best choice of connectivity in the market via our award winning software defined network, Platform One.
SASE (Secure Access Service Edge)
FluidOne have partnered with global SASE leader, Zscaler, to bring SASE services to customers who either have the majority of their applications in the public cloud or are SaaS-based.
IT & Cloud Managed Services
We work with your IT Team to solve their key challenges, so that they get noticed for the right reasons.
With an ISO 20000 for IT Service Management, we complement your in house IT team to reduce your expenditure and deliver the best possible service to your end users.
Cyber Security
We don't believe in marking our own homework and so we have invested in a market-leading cyber security company. Our dedicated Cyber Security sister company, Cyber Security Associates (CSA), is led by the best cyber specialists in the market.
This separation, with its own leadership, allows CSA to be arm's length from our IT managed services and ensures an independent review of anything we provide.
Unified Communications & Contact Centre
Specialists in 8x8, Mitel and Teams, we combine market leading solutions for UC (Unified Communications) and CC (Contact Centre) with our award-winning connectivity, to provide unrivalled quality of service.
Mobile & IoT
From mobile fleet managed services to rapid site connectivity and IoT, with over 15 years of experience in mobile services, we have the mobile solution for you.
Our
Values
At FluidOne we put the customer first
We have some of the brightest minds in the industry with over 445 staff across 6 location. Staff culture is key to our business, we are investors in people silver accredited and won several awards in 2021 including being one of the top 50 technology companies in the UK and ranked as outstanding in the Sunday Times Best Companies to work for.
Companies that rely on Fluid
One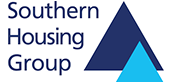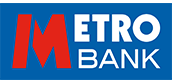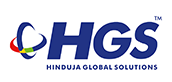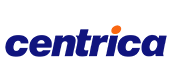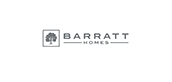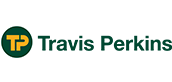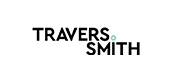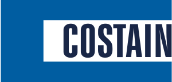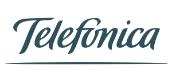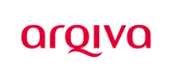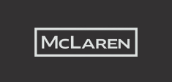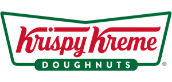 ISO 9001 Certification endorsing consistent performance and service levels

ISO 14001 Certification for Environmental Management

ISO 20000 Certification for Service Management

ISO 27701 Certification for Privacy Information Management

ISO 22301 Certification for resilient business continuity plans

ISO 27001 Certification to deliver ICT products and services

Best Companies to Work For 2023

London's Top 10 Best Large Companies Q2 2023

Technology's Top 25 Best Companies Q2 2023

The UK's Top 50 Best Large Companies Q2 2023

CEO Global Award 2023

All Project Managers are Prince 2 accredited

Employ ITIL practices in the design, management and implementation of all ICT services

ITEuropa Awards 2021 Vertical Market Solution of the Year

The Billing People Awards 2021 Commitment to Customer Service Finalist

The Billing People Awards 2021 Reseller Billing Team of the Year Finalist

CIO Review 2021 Most Promising Cisco Solution Providers In UK

Enterprise Networking 2020 Top 10 SD-WAN Consulting / Service Companies in UK

ITEuropa Awards 2018 SME Solution of the Year

Technology Reseller Awards Best Public Sector MSP of the Year

Technology Reseller Awards Best Enterprise MSP of the Year

Queen's Awards for Innovation

CEO Today Award 2020

Cyber Essential Certificate

Softcat Partner Specialist
Our History Of Innovation
2023
Acquisition Of Highlander Computing Solutions Ltd
Sheffield based and Microsoft Gold Partner, Highlander, is a leading supplier of enterprise IT infrastructure and SME IT managed services. The acquisition expands FluidOne's reach into the North of England creating a centre of excellence for SME IT managed services.
2022
Investment in Marathon
A Microsoft Gold Partner for Cloud Services Management, Marathon specialises in cloud transformation, modern workplace, security, and contact centre, providing solutions that transform, manage and secure IT for UK businesses.
2021
Acquisition Of SAS Global Communications
SAS designs, deploys and manages SD-WAN hybrid networks, supported by its innovative monitoring and management portal. SAS boasts a team that includes some of the top managed service experts in the industry whose knowledge on LAN, Wi-Fi, WAN, SD-WAN, SASE, App Dev and IT services complement FluidOne's existing portfolio.
2021 Awards
Technology's 50 Best Companies To Work For
London's 50 Best Mid-Sized Companies To Work For
2020
Roy Hastings Joins as Group CFO
In the lead up to a recent series of successful acquisitions and investments, Roy Hastings joined as Group CFO to help with the company's next stage of growth. Roy leads the finance organisation with the support of Group FD Hermant Patel. Boasting a proven track record in fast-moving, commercial CFO roles within private equity-funded businesses across sectors, Roy also has a leading role in the buy-and-build acquisition strategy alongside Russell Horton.
2020
Partnership with CSA
A dedicated cyber security consultancy and managed services specialist, boasting a management team with the best experience in the market, including cyber leadership roles for the UK Ministry Of Defence and the Bank of England cyber security.
2020 Award
Russell Horton Wins CEO Today Award
2020
Acquisition of IT Managed Services Leader, PSU
PSU Business Technology Limited has over 30 years of experience providing IT Managed Services, Mitel UC, Connectivity, Mobile and Telecoms Services with a strong focus on quality and delivery of excellent customer satisfaction.
2019
MBO Backed By Livingbridge
2018
Russell Horton Joins As CEO
With over 25 years experience in IT and Communications, Russell joined FluidOne in April 2018 with a vision to combine our market leading connectivity with over the top services in IT, UC and Cyber to build the best quality provider of connected cloud solutions. The first step in achieving this vision was leading the MBO to acquire the business from the Rigby Group in Feb 19. He has executive responsibility for the business, it management Board and strategy.
2017 Awards
Investors In People Silver Award
2016
FluidOne Rebrands
Fluidata acquires Onepoint communications, a specialist in mobile communications founded in 2004, and rebrands as FluidOne.
2015
The Rigby Group PLC
Acquires Fluidata
After 9 years of successful growth and innovation in connectivity the Rigby Group invested to acquire Fluidata, with co-founder Chris Rogers continuing on the board as COO, and Fluidata operating as an autonomous business.
Award 2014
Platform One wins
Queen's Award
2 years after investing in Platform One, its innovative design in combining the services of multiple carriers to deliver best choice to its customers won it the Queen's Award for Innovation.
2012
Launch Of Platform One
After 6 years of successful growth Fluidata made a multi-million investment in its nationwide fibre network, Platform One, using Juniper and Cisco equipment and is still referenced on the Juniper site as a quality case study.
2007
Dan Fisher joins as
Technical Director
Having joined the business in its early stages in 2007 Dan became the lead architect for Platform One in 2012 and continues to lead the development and support for the network with one of the most experienced teams in the market.
2006
Fluidata established
Co-founded by Chris Rogers COO
Fluidata was cofounded by our COO Chris Rogers and his school friend Piers Daniel. Led by CEO Piers until Russell Horton joined in 2018 the business enjoyed year on year success with an award winning culture and market leading connectivity services, supporting customers ranging from O2 (Telefonica) to SME's.
Can we help you on your
Connected Cloud journey?
Our expert team is always on hand to help your
business find solutions to help it excel.