Leased Line
Leased lines from FluidOne offer business grade connectivity that you can rely on. We have over 10 carriers offering speeds of up to 10Gbps to give you all the bandwidth your business will ever need. Our leased line products are delivered by our dedicated service delivery team and supported 24/7 by our network operations centre.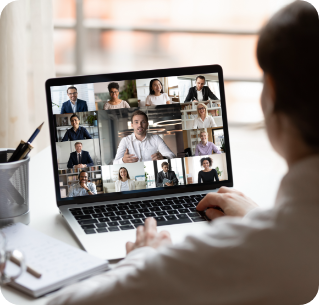 International Connectivity
There are over 30 carriers connected to our PlatformOne network. We use a number of these to provide connectivity at over 200 points of presence, with over 600 local network operators in 17 countries. All these services can be brought back to our UK network.
We are connected to a range of international carriers to offer leased line and local DSL type services. We can provide these as single in-country services, or bring this connectivity into an MPLS or SDWAN network for you.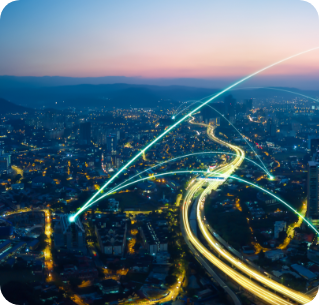 Ethernet Leased Lines
Connect directly to FluidOne's network to make the most of the advanced technologies available, including MPLS and VPLS
FluidOne's ethernet leased lines are a direct fibre connection between your business premise and our network. They are created with reliability and durability at the core. They provide very low latency response rates, guaranteed and scalable speeds up to 10 Gb/s allowing your company to scale efficiently and securely.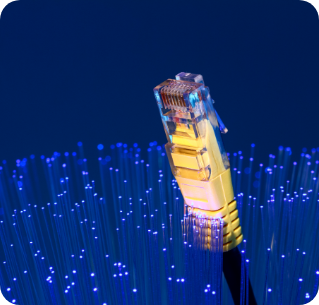 Business Ethernet First Mile (Efm)
Business ethernet first mile (EFM) provides fully symmetric fibre-like service and support agreements
Our Ethernet First Mile (EFM) is the perfect solution for businesses looking for a credible alternative to an ethernet leased line. It provides robust, resilient and fully symmetric speeds with zero contention, making it ideal for all your business requirements.
MPLS & VPLS
MPLS & VPLS from FluidOne offers a secure wide area network solution, delivering business-critical services across the UK. This is underpinned by our national network "Platform One" which offers unparalleled choice and reach for your network.
We use MPLS and VPLS technology to deploy a wide area network that you can rely on. We provide market-leading hardware to all sites, and use over 30 different UK carriers to offer best-in-breed connectivity. All these services are brought back to our core network, where we can provide industry-leading security alongside quality of service. This ensures your traffic and applications perform 24/7.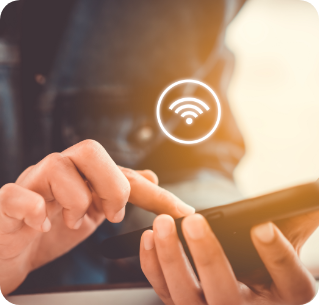 Wireless Ethernet
At FluidOne, our vision is to be the best data connectivity provider for UK businesses by connecting any location at top speeds. Wireless leased lines are the perfect ethernet alternative, maintaining quality while adding diversity.
FluidOne uses line-of-sight technology to provide fast, reliable connectivity. We partner with point-to-point microwave providers to deliver our wireless leased line solution, with low latency and speeds of up to 5Gbs. Couple this with a significantly quicker install time, and you have the ideal product for a resilient, diverse connection in an uptime-critical business
Dark Fibre Solutions
Dark Fibre from FluidOne uses unlit fibres to offer high-capacity connectivity services to UK business. This means true security and bandwidth flexibility, with speeds up to 100Gbps available in some areas.
Dark Fibre from FluidOne uses unlit fibres to offer private, dedicated and infinitely scalable connectivity to UK business and service providers. This service can be offered as completely dark fibre which you can light yourself, or as managed wavelengths over dedicated dark fibre, with speeds up to 100Gbps available per wavelength.
Want to find out more about our Leaded Line Solution? Or any of our Connectivity Solutions?
Drop us a line and our team of experts will be in touch.