8x8 Unified Communications
Utilising our Platform One, the 8x8 solution offers diverse connectivity that doesn't compromise on quality no matter where your workforce is based. Welcome to the new age of remote working.
Make working from home easy with FluidOne's single solution for all your Unified Communication (UCaaS) needs. Simple to integrate, the 8×8 cloud communications platform provider combines unified communications, team collaboration, interoperability and analytics in a single platform.
The seamless 8×8 software acts as a vital hub for interaction as it can be used anywhere and at any time!
How can this new cloud communications platform help your business be number one in its field?
Streamline customer contact centres for high-quality customer service
Unified Communications Suite with Platform One for real-time application support
All-in-one collaboration tools to easily integrate and navigate communications across channels
Instant and natural team messaging across desktop and mobile devices
Web conferencing tools to make video meetings easy and simple for up to 100 participants in full HD
Unified Communications as a Service to deliver synchronised business communication technologies on one cloud-based platform
Scalable, grows with your business
Cuts Costs by 50% or more
Easy to Use, Manage & Deploy
Real-Time Communication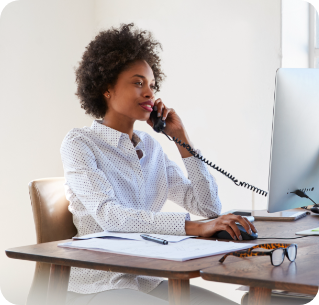 Swap "Hi, Can You Hear Me?" For Real Conversations
Connect your employees in real-time and ensure your client communications remain seamless.
With high-quality calls and messaging from FluidOne's 8×8 Unified Communications (UCaaS) your team can exceed and manage customer expectations quickly and efficiently.
Get your team started with the 8×8 solution without having to replace legacy PBX's! Our expert team can work with you to focus on getting your key customer-facing staff live as soon as possible and support you with the integration of your current system.
The adaptable and scalable solution is ideal for a variety of different business models and sizes to ensure you always receive an outstanding level of service.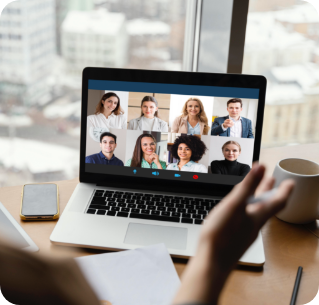 Microsoft Teams Integration
Over 75 million people use Microsoft Teams globally making it one of the biggest products in the UC market right now. FluidOne's 8×8 Unified Communications (UCaaS) solution compliments all of the features and functions of Microsoft Teams making integration seamless.
8×8 Voice for Microsoft Teams gives users unbeatable global reach thanks to direct routing integration with the Microsoft Phone System
Expect enterprise-grade calls with phone numbers in 120+ countries, unlimited calling plans in 47 countries, and full PSTN replacement in 41 countries
Easy to set up with existing phones, apps and devices
A simple and centralised administrative interface with an array of insights available at your fingertips
Resilient, diverse & private connectivity
Are You Looking To Streamline Your Current Communications Platforms?
With the huge increase in remote working, communication systems have become more and more disparate across businesses. At FluidOne we can streamline all business communications with reliable and secure, market-leading solutions that bring together internal and external stakeholders on a single platform, all the while ensuring your data remains secure.