Unified Communications & Contact Centre
Our Market-Leading UCaaS & CCaaS Solutions
Specialists in 8x8 and Mitel, we combine market leading solutions for UC and CC with our award-winning connectivity, to provide unrivalled quality of service.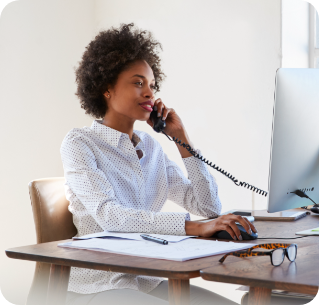 Sip Trunk Solutions
Integrate market-leading SIP trunking into your business for cost-effective and agile voice solutions
FluidOne's SIP Trunking solution provides connectivity for your voice telephone system (IP PBX) to the Public Telephone Network (PSTN) and is a flexible and low-cost alternative to ISDN.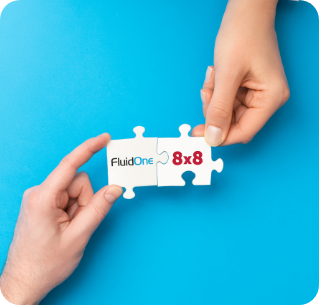 8×8 Unified Communications
Launch Your UC Into The Future
Utilising our Platform One, the 8x8 solution offers diverse connectivity that doesn't compromise on quality no matter where your workforce is based. Welcome to the new age of remote working.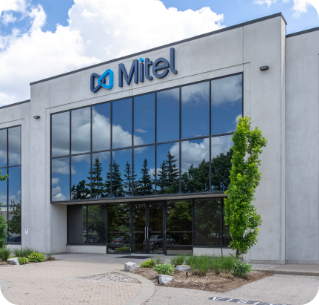 Mitel
Experts at Mitel phone system support
When you're looking for Mitel phone systems maintenance to help keep you connected and communicating, getting the right support is critical. We're passionate about helping businesses achieve this and delivering quality service in everything we do. That's why more and more firms are choosing to work with us.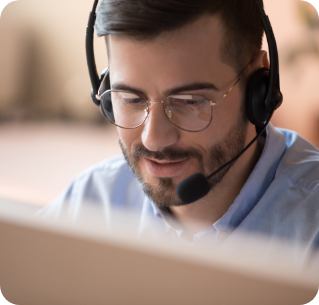 Contact Centre
Providing seamless customer experience
The perfect combination of our Queen's award-winning, software-defined network, Platform One, and 8x8's all-in-one integrated communication product, our 8x8 UCaaS solution has the potential to take your contact centre to the next level.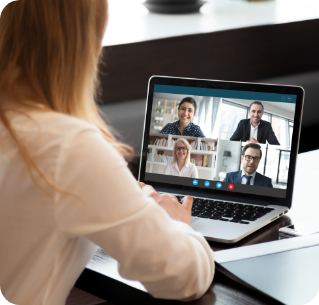 Microsoft Teams Voice
High-quality calls with Microsoft Teams
We understand the collaboration benefits of utilising Microsoft Teams as part of your Office 365 subscription. Using a simple add-on, you can connect to your PBX or SIP Trunk in minutes, enabling making and receiving calls on any device using the Microsoft Teams App.
Are you looking to streamline your current communications platforms?
With the huge increase in remote working, communication systems have become more and more disparate across businesses. At FluidOne we can streamline all business communications with reliable and secure, market-leading solutions that bring together internal and external stakeholders on a single platform, all the while ensuring your data remains secure.