About Us
Flexible Space Solutions by FluidOne is led by industry veteran Chris Yates, who has over 15 years' experience delivering technical solutions into over 150 flexible space sites.
Over 150 Flexible space sites
delivered and managed across
the UK
Tenant services
delivered to thousands
of companies
Worked with some of the largest
property companies and flexible
space providers in the UK such as
British Land / Landsec / CBRE /
Workspace / Flexspace
Our flexible space solutions take FluidOne's award winning connectivity network, Platform One, and
extend it into your building to deliver unrivalled quality of service to you and your tenants.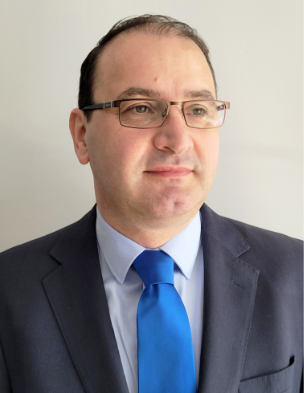 Chris is friendly and relaxed yet dedicated to getting the job done. He has a real "can-do" attitude that makes him a pleasure to work with.
Tim Wood, Technology Director
I have worked with Chris for many years and have always found him to be extremely friendly and professional. Nothing is ever too much trouble to ensure our customers are looked after, and he would follow up with any issues. Chris is highly regarded within his profession.
Sabina Bathurt, Head of Lettings
Chris' focus on the customer is incredibly comforting when planning and delivering projects across our properties. He is enormously well respected by all my colleagues and is an accomplished leader. Balancing commercial, sales and customer requirements brilliantly, Chris is both fun and professional, with the ability to adapt to evolving situations very quickly.
Chris Boultwood, Head of Technology
How Can We Help?
Our tailored solutions are designed to reflect the current world we live in.
With the shift to hybrid working, the way that people use flexible office spaces is changing and landlords need solutions that are secure, effective, scalable and flexible.
We have proven expertise in helping flexible space landlords create value and understand that the key things that keep you awake at night are:

How do you differentiate your
offering to attract tenants?
How do you retain
tenants?

How do you maximise your
income from your space?
We provide and support a range of exceptional services that are purpose built for flexible space environments.
A true one stop shop, we enhance and improve your tenants experience to help attract and retain tenants by supporting their growth, allowing them to focus on their core business.
We believe in a customer first approach that extends to both landlords and tenants, provided by a team that has the highest Net Promoter Score in UK telecoms (83 October 2021 vs an average of 32).
Led by a team with a proven track record, our Flexible Space Solutions fuse landlords unique requirements with leading SMART technologies from the UK's leading connected cloud solutions provider.
The Fluid
One

Solution

Underpinned by leading hardware, connectivity and voice solutions we untangle the complicated strands required to run, deliver and operate connected buildings. By delivering and supporting the latest technologies we enable flexible spaces to operate smoothly and efficiently, even in the challenging environment we currently operate in.
Unrivalled Connectivity
There is nothing more vital to your tenants than bulletproof WiFi. As the leading connectivity provider to UK businesses, we understand the complexities of a strong, secure WiFi solution.
The Best Communication Services
From Gartner magic quadrant leader 8x8 to direct SIP integration with MS Teams, we provide the solution to fit your needs.
On The UK's Leading Network
For the first time, landlords can benefit from the best network, Platform One, straight into your building.
Smart Technologies
Space analysis and utilisation allows you to maximise your occupancy and increase revenue
Supported By A

Customer First Approach

The voice of the customer is at the heart of everything we do at FluidOne. With the highest Net Promoter Score (NPS) in UK Telecoms, of 87 for August 2023 vs. an average of 32, you can be sure that you and your tenants will receive top quality service from start to finish.
Our Providers
Who we work with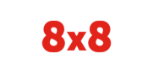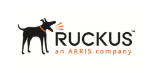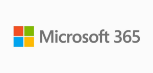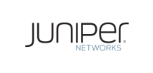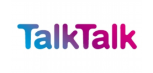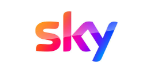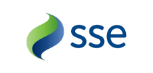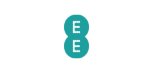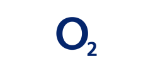 Key Benefits & Features
Key Benefits & Features
With 15 years of experience delivering and supporting technology solutions, our solutions are based on proven and trusted industry leading hardware.
Install And Support
A full end to end service to eliminate the unwanted complications of dealing with multiple providers. There are a number of companies that provide technical services in the flexible space market, many focus on landlords, others focus on tenants and few focus on end to end solutions. We have a dedicated team that has built a new product portfolio from the ground up to cover all areas, a true one stop shop.
Resilient Hardware and Connectivity
We provide resilient hardware and connectivity options based on our own software-defined network Platform One, the most connected network in the UK, to deliver premium voice, data and cloud services to any flexible space. Our experts merge the latest technology into a unified and easy to manage architecture.

Customer First Approach
From a team with the leading Net Promotor Score in UK telecoms, our solutions are backed by 24x7 support and 99+% SLA's.
Our Services Include:
Hardware
Connectivity
Voice
Building wide WiFi with Café & meeting room options
Structured Cabling
Mobile Coverage
Audio Visual Services including Meeting Room Video Conferencing
Smart Building Capability IoT Sensors
Access Control
Visitor Management
Occupancy Analytics
Desk / Meeting Room Booking
Well Being Monitoring
End to end operator platform / portal
For Your Tenants
Tenants require and expect flexible technology solutions that help them focus on their core business, without this, flexible spaces simply cannot retain their client base.
Best of breed solutions
Our solutions are specifically designed for Flexible space tenants and can scale up and down to support business needs.
A single supplier
A truly one stop shop providing a range of technology solutions, tenants don't need to chase multiple suppliers for support of invoicing, saving them time.

Move in in as little as 5 days
Tenants can sign up and move in with services ready in as little as 5 days.
Our Services Include:
Shared Internet
Dedicated internet
Wi-FI
UCAS
Lan Services
Professional Services
In unit audio visual services
Mobile Phone provision (SIM only)
IT support
Cyber Security Services
Cloud Services
Hardware
Why Choose Us
We Put Our Customers First
Consultative Approach

to fully understand your building, business and tenants requirements and needs.

Wide Range

of smart building and tenant services

A Solution Designed

specifically to suit your building

Underpinned

by tried and tested leading technology solutions

Dedicated Landlord

and tenant account managers

Fully Managed

and supported solutions for you and your tenants

A Range Of

direct and indirect models

Core Building Solution

backed By 24x7 support and 99+% SLA's
About FluidOne
Established in 2006, FluidOne is an award-winning Connected Cloud Solutions provider with a £37m turnover that boasts the highest Net Promoter Score (NPS) in the industry, securing 87 for August 2023. Underlying its services is FluidOne's national fibre network, Platform One, which is the most connected network in the UK. FluidOne has a strong company culture enjoyed by 140 staff and was ranked as outstanding in the Sunday Times Best Companies to work for awards.
FluidOne supports the needs of 1,150 customers, including 200 channel resellers, with services covering connectivity, SD-WAN, cyber security, IT managed services, mobile, IoT UCaaS and CCaaS. It doesn't just provide its customers with off the shelf solutions but consults with them to design solutions that complement their in-house IT structures. FluidOne takes complex hybrid multi-site environments and makes them simple and secure, so end-users can access their business application wherever they are.
Led by CEO Russell Horton, co-founder Chris Rogers (who started the business in 2006) and CFO Roy Hastings, the management team is backed by Livingbridge to support their ambitious 8-year strategy.
FluidOne have been an important partner in the creation, growth and development of O2's Wi-Fi network. The expertise of their engineers helped O2's team find innovative solutions to the wide range of problems encountered when developing a country-wide free Wi-Fi network.