FluidOne acquired SAS Global
Communications on the 5th January 2022.

SAS is a provider of managed networks and IT
services serving over 150 customers in 65 countries
As the best quality provider of Connected Cloud Solutions to UK businesses, the acquisition of SAS enhances FluidOne's service offering to mid-market and enterprise customers, building on the acquisition of PSU Business Technology Limited (PSU) in October 2020, and the investment in Cyber Security Associates Ltd (CSA) in November 2020, turning FluidOne into a £60m revenue group with 320 staff and serving 1,350 customers and resellers.
Commenting on the acquisition, FluidOne's CEO, Russell Horton said:
"I have known of SAS, for a number of years and knew of the quality of the business, particularly in multi-national SD-WAN deployments, and their unique network monitoring and management portal developed in-house. Through the acquisition process we met key members of their team and referenced their top clients, and been really impressed with their experience, values and the level of service delivered. With their strength in serving larger mid-market and enterprise customers and complementary services, the FluidOne Board and I saw a great fit to our connected cloud solutions strategy, broadening the offering to our combined customers. In particular, with FluidOne being an SD-WAN partner with Fortinet and VMWare, and SAS having strong SD-WAN experience with Cisco, combined this gives market-leading capabilities and customer choice in SD-WAN and hybrid networks. Both businesses have services that benefit each other's customers, and I am excited at the opportunities that our combined capabilities give to support our ambitious growth plans and to better serve our customers."
What SAS Offers
Founded in 1989, SAS designs, deploys and manages SD-WAN multi-carrier hybrid networks, which are supported by its innovative monitoring and management portal. SAS serves over 150 customers with sites across 65 countries, and a focus on companies with over 1,000 employees. The team at SAS includes some of the top managed service experts in the industry, with expertise on LAN, Wi-Fi, WAN, SD-WAN, SASE, App Dev and IT services. Core to their approach is an aim to deliver high-quality customer experience, to which their Net Promoter Score (NPS) of 70 and long-term customer relationships are a testament, and aligns strongly with FluidOne's values and market-leading NPS of 81.
SAS designs, deploys and manages the networks on which customers run their businesses in an increasingly digital world, providing them with innovative technology and excellent advice. By monitoring tens of thousands of devices, SAS delivers managed services for some of the UK's biggest ICT brands.
SAS' SD-WAN and SASE-enabled global hybrid networks blend carriers and technologies to optimise cost and delivery. With bonded 4G circuits, they can deploy sites within days, helping to mitigate circuit delays and guarantee critical dates. Their world-leading management platform improves application performance by monitoring the entire application path, raising 95% of key issues proactively. With end-to-end digital processes, SAS can help clients deliver Right First Time with clear, accurate bills. Performance-Driven Hosting for DCL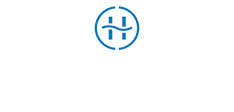 Hybrid Hosting Offers Plain Sailing for Harding Retail FluidOne's award winning solution centralised 9 ICT platforms in just 3 months for Ringway Jacobs
FluidOne offers reliable products that deliver the best performance. It is a premium service, and it means we can provide our clients with a consistently strong and efficient service.
Can We Help You On Your
Connected Cloud Journey?
Our expert team is always on hand to help your business find solutions to help it excel.